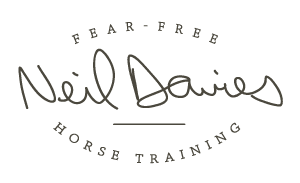 Neil Davies' exclusive 90-minute audio interview with Hollywood legend, Colin Dangaard!
Advice I would give every horse enthusiast around the world
RECEIVE INSTANT ACCESS NOW FOR ONLY AUD$29.90!

Go deep into Neil's Fear-free Horse Training approach...

Over 50 years of horse training experience condensed into a revealing 90-minute interview
Hi from Neil Davies,
If you've ever wanted to understand the utter simplicity of my horse training approach, I have some good news for you.
I've written a best-selling book and released 3 popular Online Clinics, but creating them was sometimes a bittersweet process for me.
Because we had to be ruthless when editing, some of my insights had to be left on the cutting room floor.
So, together with the legendary Hollywood journalist Colin Dangaard, I've recorded a 90-minute interview that includes everything I always wanted to say about horses and people.
Imagine being able to sit around a campfire with me and ask me questions you've had on your mind for years.
Imagine sitting down with me, pressing record and letting me open up about everything I've le

arned from horses over the past 50 years.
You can listen to this interview in the car on your way to work with your horses.
You can listen as you fall asleep at night thinking about how you're going to work with your horse the next day.
Just make sure that you have a pen and paper nearby because you'll be taking plenty of notes.
A taste of what you'll discover in this interview

The secret about horses that are supposedly "hard to train"

(1:20)
Do horses really have natural abilities, like being suited to dressage? Hear Neil's response

(1:49)
The theory behind teaching a horse to walk a circle - and exactly why it's so important

(3:48)
The difference between your concentration and your horse's concentration - plus, insights into how your horse's mind really works

(5:54)
Does your horse care if your heels are down, or if your elbows and ankles are in line? Neil's commonsense response may surprise you

(6:59)
The REAL reason your horse bucks, kicks and rears: and the simple training approach to help overcome these issues!

(7:46)
The key that unlocks EVERYTHING you want to do with your horse: and it comes down to ONE word

(9:03)
The difference between how a horse reasons and how WE reason: and why this creates unwanted behaviours

(10:04)
Is horse training so easy that ANYONE can do it?

(13:00)
The role of consistency in your training: and what happens if you are NOT consistent. Plus, what you need to do to make your horse relaxed

(14:13)
How does your horse behave in his "natural state" in the wild? And how does this impact your training? Neil's insight here is illuminating

(15:20)
The ONLY thing you are actually working with when you train your horse. Hint: it's not his neck, his legs, his place in his herd, or anything else

(15:58)
A horse's memory... how long do they really remember? Neil opens up on this and how it affects training

(16:52)
Are horses naturally afraid of us? Do they like us or not?

(18:17)
Are there left-handed or right-handed horses? Get the truth here

(19:27)
The importance of training horses when they're young

(21:31)
Are horses naturally "soft necked" or "stiff necked"? Plus, how to teach your horse to keep his head with you

(22:08)
Common problems after horses come back from trainers - and what you need to do

(23:40)
Is teaching a horse to back up really important? Note: Neil's excellent response to this is NOT a commonly held belief

(24:53)
How to deal with a horse's resistance. Plus, learn the underlying reason a horse behaves this way

(26:19)
Neil reveals what it REALLY means when horses are "barn sour"

(27:22)
What is "unpleasant" to a horse? Neil fabulously breaks down exactly how to use pleasantness and unpleasantness while training your horse

(28:23)
Does your horse love you?

(30:53)
The truth about bits. Do you really need one? What about speciality bits? Find out here

(32:06)
"Am I too fat to ride this horse"? How to know revealed here

(34:06)
At what age is your horse ready to be ridden?

(35:40)
At what age is it impossible to start a horse under saddle? And when should you absolutely NOT start a horse under saddle

(36:20)
On desensitising horses. Neil discusses the underlying theory and how horses learn

(38:14)
Does a horse understand what you're thinking? How to get inside your horse's mind

(44:02)
On progress and incremental learning. Does your horse "forget" what you taught him?

(45:17)
Advice for someone who hasn't ridden a horse for decades: and what to do to avoid disaster

(45:46)
When horse training becomes dangerous

(47:30)
Are certain horse breeds "kickers" or "buckers"?

(48:21)
Should you use exhaustion as a training strategy? Neil's unconventional wisdom here

(50:59)
The role of "showing the horse the answer" before setting any problem. This will change the way you look at horse training forever

(53:27)
Neil and Colin discuss jumping. Does your horse really love to jump? Discover the truth!

(55:23)
The underlying theory of Fear-free Horse Training. Hint: it radically simplifies EVERYTHING you want to do with your horse

(57:28)
On other popular training "methods": dominating horses or being "the leader"

(59:42)
What makes Neil's Fear-free Horse Training approach so original and how Neil developed it

(1:01:40)
How similar are some of the other training methods to Neil's Fear-free Horse Training?

(1:03:53)
The truth about how much your horse can actually work

(1:04:26)
What does it mean to "get your horse confident"? Neil's unconventional approach to confidence is probably not what you're expecting

(1:07:04)
How to know if you're pushing your horse too hard

(1:08:28)
When do you need to return to old lessons?

(1:09:39)
On some of the "critical signs" your horse might be giving you: body language you CANNOT ignore

(1:11:46)
Does your horse need a feeding routine? Or is it better with no routine?

(1:14:17)
How does bringing other horses into the mix impact your horse? What about an untrained horse?

(1:14:48)
Trail riding and being around other horses. What you need to look out for

(1:16:03)
The horse who always pulls the reins out of your hands. What to do if this happens

(1:17:21)
Neil's vision and mission and what he hopes to achieve with Fear-free Horse Training

(1:21:09)
What happens when a horse is frightened. Neil's hilarious parallel with having a car accident

(1:25:09)
Here's what you'll get when you order now

This one-off audio interview would be worth every penny even if it cost a few hundred dollars.
This audio is priceless! The information is unique and completely different to mainstream ideas.
This is the first — and probably — the last long interview I've ever done.
But, I'm not going to charge you hundreds of dollars, or even AUD$50.
Today only, you can get it for just AUD$29.90!
Yes, I'm ready to go deep into Neil's Fear-free Horse Training approach:

* Once your transaction is complete, you'll get an email from me with your username and password, and where to login and instantly access the interview.
Imagine a relationship where your horse is happy to try his hardest for you at all times...
"Neil is a pioneer, everybody who owns or interacts with horses should study Neil's work. His work will teach you all you need to know in how to manage your horse and build a relationship with him. It will most importantly teach you how to make your horse confident and happy."
Hear from students of

Fear-free Horse Training

"I am now in my 60s, not one of the horses I handled in all the time I've used Neil's method has ever bucked. I have had some interesting discussions with people who insist that a horse must have a fight to be considered broken in - l strongly disagree. And have been laughed at but the results speak for themselves as you will quickly find out if you embrace Neil's methods."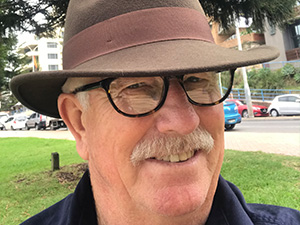 - Philip Stovell, Timaru New Zealand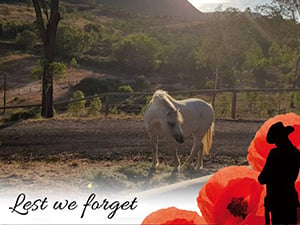 "As a breeder of welsh mountain ponies, many of which go on to be ponies for very small children I believe it is very important that my ponies are given positive experiences early in their lives to instil confidence and trust. I follow Neil's fear free horse training methods when working with my foals to give them the best possible start in life ."
- Suzanne Evans, Toowoomba Australia

"I landed in circumstances where I was responsible for a couple of horses and tried various so called experts to further their training. I was not happy with much of what was being done but I had little experience to base my thoughts on. I then happened upon Fear-free horse training and it rang plenty of bells for me. I am working through the process and have noticed a change in the response of the horses. Thank you so much I have still so much to learn."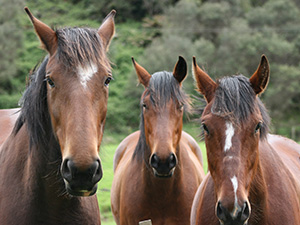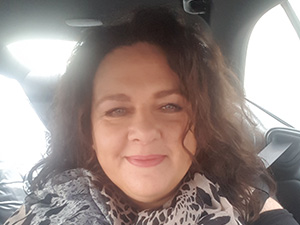 "I already recommend Neil Davies and his Fear-free Horse Training to my friends or people on social media who are having problems with their horses. I agree with Neil's methods and they work wonderfully with my youngster, my older broodmare, and my colt. If they work on my variety of horses this shows he speaks the language of horses and surely this is what every equestrian strives to do."
"I believe in Neil's way of teaching horses as I have also been treating horses with respect, patience and kindness and it really works. If everyone would read or watch Neil's common sense way of treating horses, we wouldn't have so many unwanted horses to go to slaughter. Responsible breeders would slow down in relation to the consumer's wants which would unfortunately for them be less because more owners are keeping their forever horse."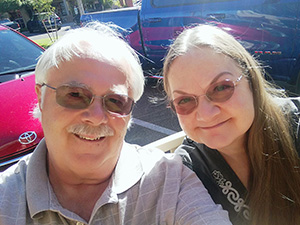 - Victoria Todd-Barth, Omro, WI USA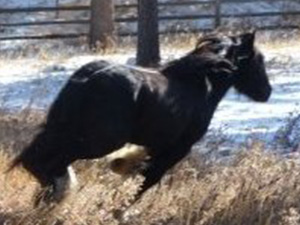 "I have a horse that was pushed and pressured too hard and became spooky due in part to natural horsemanship training. I tried several of these known trainers in the area with positive reputations. My horse was an odd personality since he would do teeter totter without any issue on the first time, but always on the look out for scary sacks on a stick. Since that time I have watched and learned better, different, calmer approaches through Neil. My horse has thrived. He looks to me for guidance when we are out. He is relaxed and not worried in situations."
- Diana Taylor, Colorado Springs, CO USA
"I highly recommend Neil's Fear-Free training technique, it's simple and effective and it just makes sense. I used Neil's principles when I took custody of a 10-year-old, unhandled mare, I made amazing progress and I have no experience with unhandled horses. Now her willingness to try and confidence is astounding. The person I got my mare from was going to shoot her because he didn't know where to start. If people knew how simple and kind fear-free training is, many horses might be spared a similar fate. "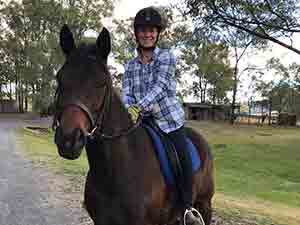 - Cara Nicita, Cobbitty, Australia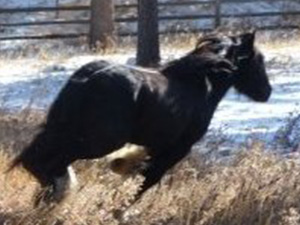 "At last BASIC COMMON SENSE. It just confirms everything I have learned from making mistakes, and things I always believed. I've had horses all my life and broken in a couple for myself and I wish I had this book 50 yrs ago. Horses are sensitive and intelligent and just need to be treated as such. There are way too many experts out there. I believe Neil is the real deal."
- Jenny Pate, Gympie Qld Australia
"Fear-free horse training makes total sense and it works! Horses do not forget, otherwise we could not train them to do anything. That's why we never want to create fear in them because they will not forget that either. The training material and book are straightforward and easy to follow in plain English. You do not need any special knowledge, only patience, and be able to control your temper - in case you've got one. Be reliable and consistent and you will achieve far more than you ever could imagine. Go for it, stick with it and you'll be amazed."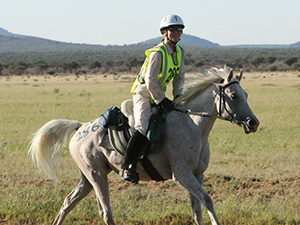 - Karin Brueggemann, Whoota, Australia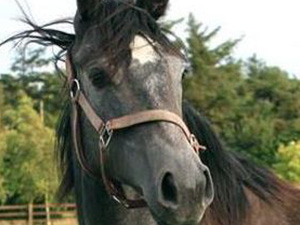 "I love Neil's approach, it is refreshing and makes a great deal of sense. My cob is ex driving and she has had her fair share of trauma before I bought her. The idea of flapping bags and flags around her was totally useless and only served to make her crazy. Neil's idea of just get her comfortable in your presence was so inspirational. She now comes to me when I call her go into the paddock. Before she would head to the furthest corner. She stands for mounting and enjoys headrubs. All of which really bothered her before. I'm thrilled I found Neil's training methods - they have certainly changed our lives xxx"
- Siobhan Wolf, Tallow, Co Waterford. Ireland
"I saw Neil Davies work in Auckland about 30 years ago, so definitely his length of service and obvious love of horses is a high recommendation in itself. I have found his ideas fascinating and useful as I've been training the first pony I've trained for 20 years for my daughter. Our pony is now ridden and lovely. I guess the stand out moment was actually with her paddock mate, a very "head up" arab , who one day just came up in the paddock and put her head down asking for a rub! It was very sweet. Thanks Neil - please come and teach in NZ sometime. "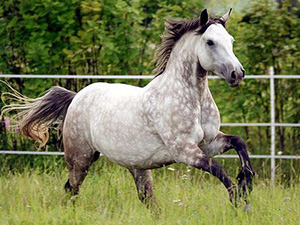 - Katharine Smith-holley, Palmerston New Zealand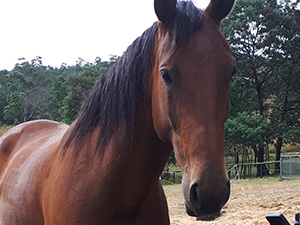 "I highly recommend Neil's ethics of training horses. No fancy gimmicks or expensive *must have* equipment, just good old fashioned horse sense for people, explained in an easy to follow and logical way. No more chasing in a round ring, waving flags, etc. I have used Neil's methods on all of my horses, and have been very successful in starting our green gypsy cob and my other ott standard bred, even worked on one of my unruly miniature pony as well. Thank you Neil for passing on your knowledge and easy to follow techniques!"
"I looked into a lot of methods and training philosophy when I got my first foal. The idea of chasing my new baby around to show her who is boss just did not set well. I am so glad I found Neil's method, I've used it since day 1 and my girl is relaxed and confident and has been one the easiest horses to work with. She knows it is good to be with me and that I will never hurt or scare her so she approaches new situations confidently. I will use Neil's way on all my future horses too!"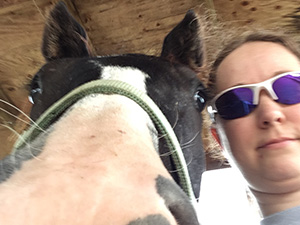 - Deanna Schawe, Houston Texas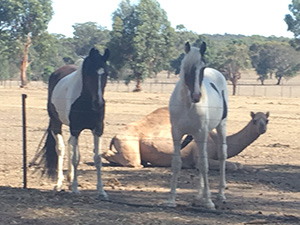 "I have never been the type to swing ropes and dominate my horses through fear! I muddled through years of trial and error trying to find a better way than whatever was in vogue at the time. Then I discovered Neil and his Fear-free Philosophy. I bought his book and a whole world of horse handling opened up to me. At last, someone who didn't expect me to be a herd leader or chase my horse in continuous circles . I bought the Foal handling Clinic USB and my babies are handled in that way from birth. My haphazard , well intentioned approach is now organised and purposeful thanks to Neil. My horses are confident, calm and ready to take on their next challenges in life."
- Vivienne Moore, Graytown. Victoria, Australia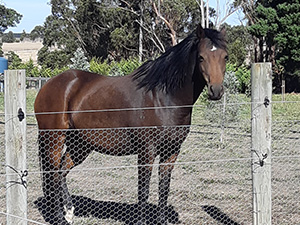 "Neil's methods are the best for horse and handler the calmness and understanding is the best start any horse or pony could have and I highly recommend every horse person to go into Neil's courses and see for your self how it all makes sense and how the horses understand what you are teaching them I recommend Neil's methods to you all."
"Neils approach is calm, sensible and possibly affirms some of the things you already know, but probably don't do. We have stallions and colts all of which are quiet and easy to handle. People who bring their mares to stud regularly comment on how calm and well behaved the stallions are, even when they are driven out in company of other horses, this is thanks to Neil's advice and techniques, which I have used for a long time now. Unfortunately there are too many lion tamers out there who would greatly benefit from Neil's approach and advice. I know I did and I had already had over 30 years experience with horses."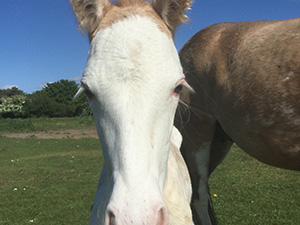 - Janette Croker, Hartlepool, UK

"I used this method with my young horse who is now 6 and found he accepts everything I put at him he is clam and relaxed I recently went back to pony club and put him in a complete new world no dramas at all and whenever in doubt on anything with the new foal I always head back to Neil's work - always gets me through so thank you Neil!"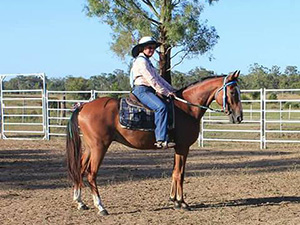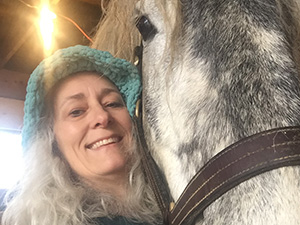 "Everyone who owns a horse should read and APPLY Neil's training methods. I found his book simple and easy to read, and his methods well explained. Clearly Neil has a love and understanding of horses that is unparalleled in the horse world. I wish every trainer used these methods. We would have far fewer horses ending up in bad situations and owners who enjoyed their horses more! If you love horses you need to use Neil's methods!"
- Denise Near, Coldwater Ontario Canada

"I wouldn't hesitate to recommend Neil's book, videos and methods to friends with any involvement in the horse industry. He explains and demonstrates clearly how to deal with horses from weanlings through all stages of training to help anyone achieve real results and horses who are a pleasure to own, work with and ride. Neil can show ways to tackle lots of common "problems" that can exist, plus assist riders and handlers prevent them occurring by starting out from the get go with his no nonsense, kind and effective tips. His book is my go to manual often, before getting into difficulties with our young and off the track Thoroughbreds. "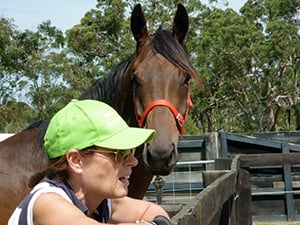 - Felicity Enriquez, Mangrove Mountain NSW Australia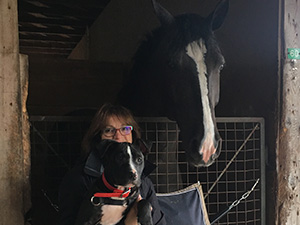 "I would recommend Neil Davies' Fear-free Horse Training because he uses simple methods and easy explanations. And he insist on repeating those methods or explanations the very same way we do it with our kids...and it works!!"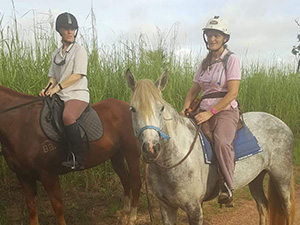 "Neil has a way of explaining very well how and why he handles the horse in a particular way so it makes sense to the horse without stress or confusion and this increases the horses confidence in the rider. I have used Neils approach with my young one and he is now going kindly under saddle and we have a respectful, happy partnership. Neil makes his method so easy for the person to follow by breaking down each step so one is not left guessing."
- Jackie Fry, Berry Springs Australia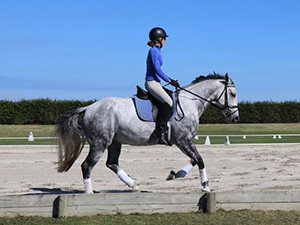 "I purchased Fear-free Horse Training and loved it, it made so much sense! Neil's methods made such a difference with the horse I had at the time, who had several problems from bad initial experiences. I emailed Neil with the history and some queries - much to my surprise, not only did he respond very promptly, he was extremely generous with his advice."
- Sue Paterson, Auckland, New Zealand

"Neil's very methodical, gentle approach to training just made so much sense to me. It allows the horse to process what's happening, build patterns of behaviour and feel safe while doing so. My TB mare is a different horse from the one we first met, thanks to Neil (who has even provided online help for specific problems), and is happier, calmer and more confident as a result. Highly recommended."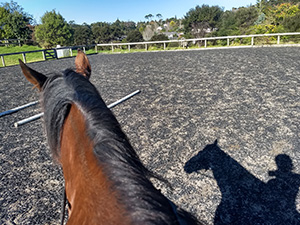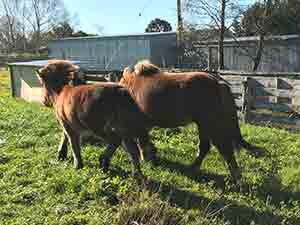 "It actually works! No gimmicks or showmanship just a super sensible approach that works! My mare was started using a different training approach that left her extremely nervous and lacking any confidence. After a lot of time and effort by myself she has turned into a nice riding horse. Since then I have started her foal following Neil's foal videos and it has been ridiculously straight forward! My only regret is not finding Neil's training advice for my mare - I could have saved her from a lot of fear and stress!"
- Anna Tarver, Ashburton NZ

"I believe with Fear-free Training you will build a strong bond with your horse. This method is based on trust and gaining the horses confidence in you. I would recommend the Neil Davies Fear-free programme to all horse owners that want the best from there horse."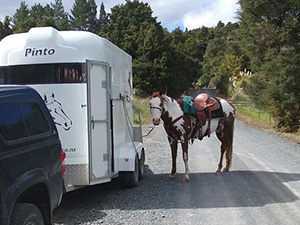 - Derek Sawford, Maungakaramea New Zealand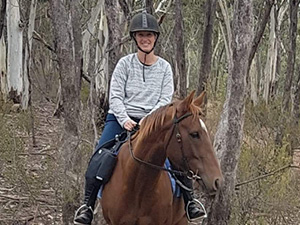 "Neil's kind and compassionate training is what drew me to Neil's work for my daughter to train our 18 month old stockhorse. His no-nonsense no gimmicks fear free training is easy, engaging & educational. I love that he gets inside the horse's mind. He even gives insight into problem solving with older horses that can be overcome going back to the basics. I highly recommend Neil to all my horsey friends."
- Rachael Hecker, Victoria Australia

"I met and attended some Neil Davies clinics over 25 years ago, his teachings and methods worked for me to break in my first horse and many subsequent horses. We decided to breed horses and I have used everything I learnt from clinics and videos to teach my youngsters from the word go. I still employ these methods today and they are still working. I am blessed to have met Neil and learnt how to be a better horse person."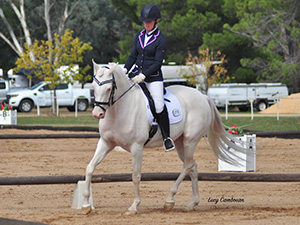 - Kerry Chapman, Laverstock NSW Australia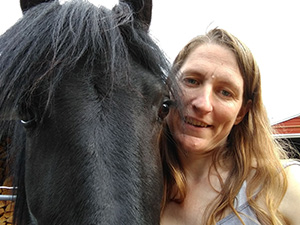 "I really like how he is so gentle with the horses, and I just got a freisian gypsy yearling, that I have tried his methods on and he is so gentle and easy to do things with. I can pick up his feet with no problem, I have put pads on him with a cinch around him. I don't scare him with things, so he really trust me. And he's always trying to please me. Thank you so much for your horse training methods, I'm sold on them!!"
- Donna Mowery, Randle WA.

"2 years ago I bought a horse-waited my whole life for this dream to come true. It quickly became a nightmare. I was told she was bomb proof, trail ridden etc. All lies. In fact she was a 12 yr old Belgian cross, mostly unhandled and very herd bound. At one point someone told me to get rid of her, she will kill me. A friend recommended Fear-free Horse Training by Neil Davies and I ordered the book. I studied that book. It is my go-to when I am stuck. She trusts me, she wants to be with me and looks forward to our time together. All of this thanks to Neil. Thank you Neil for bringing such positive change to the horse world."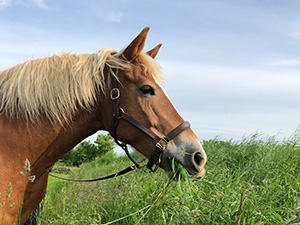 - Denise Elliott, Guelph Canada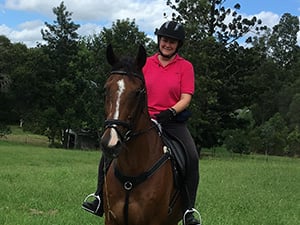 "I became friends with my second horse (a 18yr old Irish Sport horse) after many people said don't buy an old horse. Even though he had been there and done that, we still had to build that bond, that relationship. With the help of Neil Davies' book and videos, we started with the basics and are still learning every day. Two years on I now get comments like 'I can't believe how far you've come!' - thanks Neil "
- Rayleen Camp, Pullenvale, Australia

"I would highly recommend Neil Davies & Fear-free Horse Training... it's easy to understand, back to basics, a method which really works. I have used Neil's method for my young horses with great success."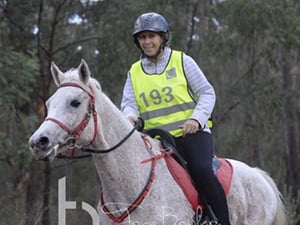 - Michelle George, East Lynne Australia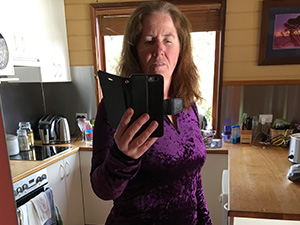 "Simple, logical steps, to train my horse without frightening her. Clearly explains what you should do, without asking me to buy any special tool or gimmick. In plain and simple terms, makes every step clear and easy to follow."
- Fiona Kellie, Bega, Australia

"Such a fantastic way of training. My filly now has a great rapport with me and is much nicer youngster to have around and handle. There is no fear and she is accepting."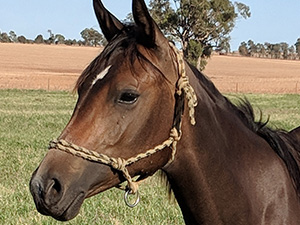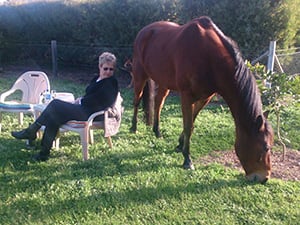 "The Fear-free Horse Training methods have helped me and my 12 year old quarter horse to become a team. He has become the horse I always wanted and he looks to be for guidance and I can rely on him to try his hardest to do what I ask."
- Maggie Clunas, Australia

"Neil provides a sensible, easy to understand approach to interacting with horses. His work is so helpful and he has responded ty messages and questions. We are lucky to have someone with a true understanding of horse training etc who is willing to share his knowledge and experience."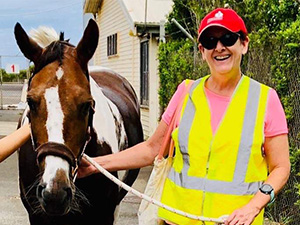 - Karen Innes-Walke, Norfolk Island
"Buying Neil's book and reading from cover to cover AND actually applying completely transformed my horse- and me! Thanks Neil. Can't endorse this method enough."
"I'm no professional … I had a horse that kicks and wouldn't let me touch him past the neck ... Already after two short 10min sessions following Neil's training I am touching him (while he patiently stands and waits for me to move away) on his neck, back, stomach and top of front legs ... Incredible."
"Mr. Davies, thank you. I have read and re-read your book, studied your videos, and contemplated your philosophy and vision. Thank you, for me and for my horses. I've seen the rest, but no one, and I mean no one, does what you do."
"Got your book for my birthday – best ever. Totally changed a lot of my ideas and increased my understanding and empathy ten fold – Happy horses too. Thanks Neil"
"It's like the bible for horses! Best thing ever, just practical common sense. I got this book originally for my foal (now 5 weeks old)but I've used it a lot on her 16 year old mother as well, they are never too old if using your approach. The difference is amazing."
"Get the Book SO worth it. 🤗🤗 just received mine the other day & I luv it, learning so many new things as a first time trainer for my yearling. You will get farther by doing less & end up with greater results in a much shorter time."
"Neil's book is the most common sense and enlightened guide I have read on horse training. The technique is working well for my green pony and my green self."
"Hello Neil! I've just read your book and want to tell you how wonderful it is. I've ordered a second copy this morning. I've read over 100 books on training/eqitation/horsemanship and yours is simply the best of all of them. I train young thoroughbreds and I have immediately put your approach to a real world test and have had nothing but success."
"I really don't want to get to the end of this book! I can't put it down. Fantastic, thank you. Will be a re-read again and again."
Over 63,000 Horse Lovers Can't Be Wrong...
Spend a few moments reading a tiny sample of the thousands of comments on the Fear-free Horse Training Facebook Page to see how horse lovers around the world rely on Neil's work: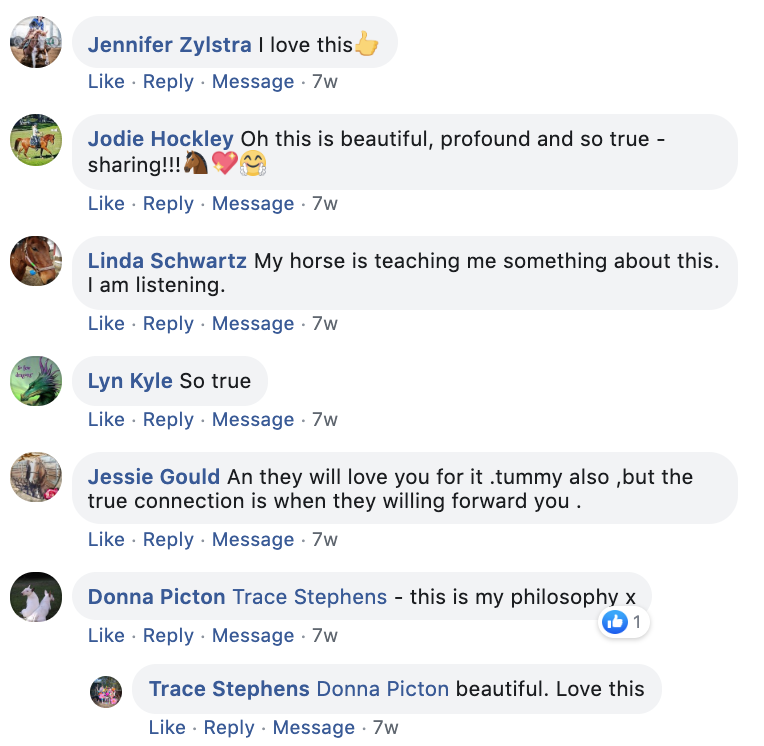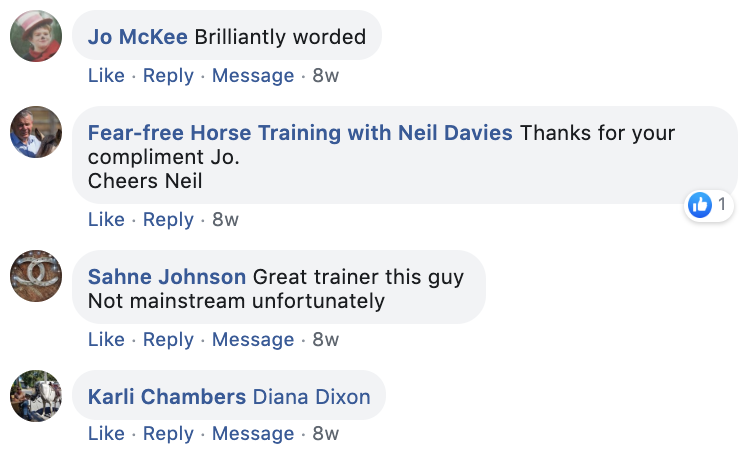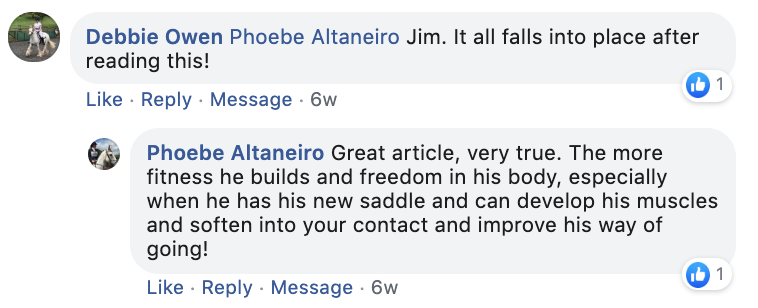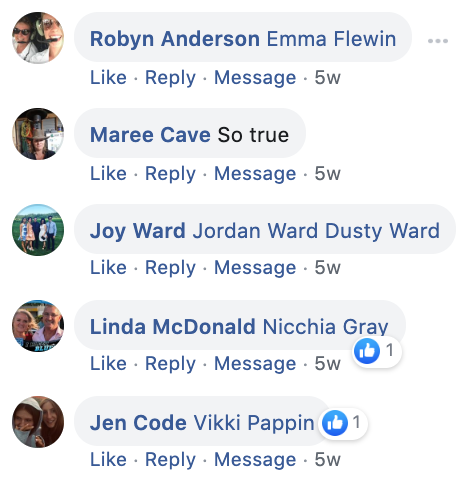 I'm Neil Davies and I'm proud to welcome you to

Fear-free Horse Training.

By the time Neil was a teenager, he'd ridden more horses and more miles, than most people ride in their lifetime.
By the mid-1980s, he'd started well over 1,000 horses under saddle and was travelling around the USA, Australia and New Zealand giving clinics and exhibitions — wowing crowds with his horse training ability.
Fast forward to 2011 and Neil was growing more and more disgusted with the ever-increasing trend of chasing and terrifying horses in the name of training. So he sat down and started writing down everything that horses had taught him over the past 50 years.
Neil as featured at the California State Fair in 1989!
Neil has sold more than 14,000 copies of his book, Fear-free Horse Training, to all corners of the globe. Today, Neil continues to share his knowledge with the world and has expanded his teachings to exciting new video based Online Clinics.