Change your horse's attitude from confrontation to

co-operation - without fight, force or fear!
FREE New Online Mini-Clinic Reveals Neil Davies' Revolutionary Training Techniques That...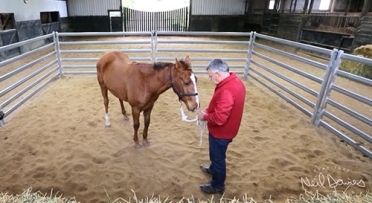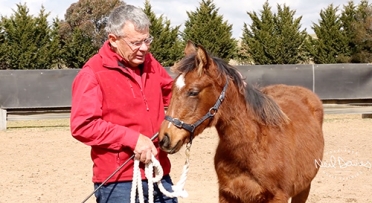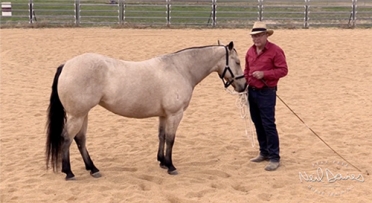 FREE! 3 Mini-Clinics with valuable training techniques for every horse and rider.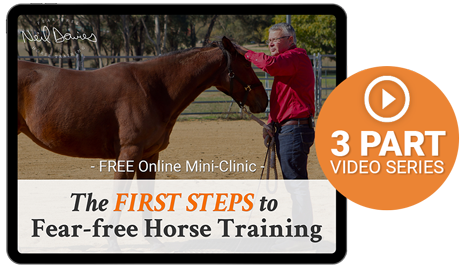 Your most valuable training tool and how to use it.

Why respect, domination and pecking orders have nothing to do with horse training.

The ground lessons that form the basis for everything you'll ever want to do with your horse.

HERE'S WHAT YOU'LL GET INSTANT ACCESS TO:
LESSON #1:
How horses really think and learn.

The respect myth busted!

LESSON #2:
Your most valuable training tool and how to use it.

LESSON #3:
The basic ground lessons for everything you'll ever want to do with your horse.

"So amazing and immediate are his results, won seemingly without effort, that his work appears like magic."
"Neil's approach is so simple it's hard to believe it works. But it's more powerful than anything I have seen."
- Hoofprint Magazine, New Zealand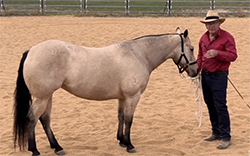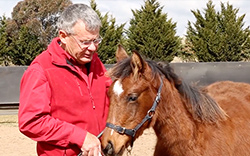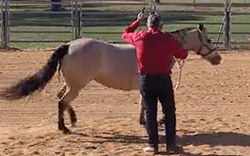 Over 63,000 Horse Lovers Can't Be Wrong...
Spend a few moments reading a tiny sample of the thousands of comments on the Fear-free Horse Training Facebook Page to see how horse lovers around the world love Neil's work: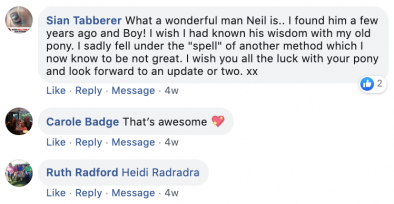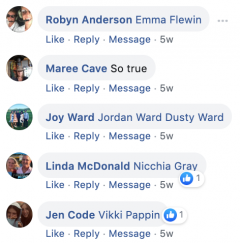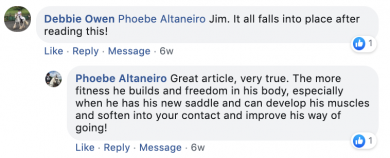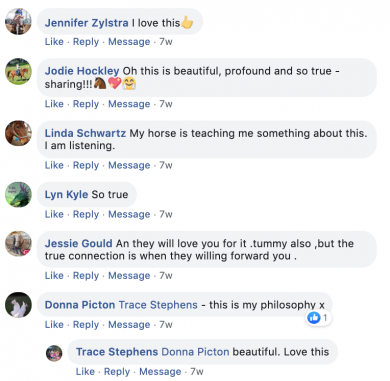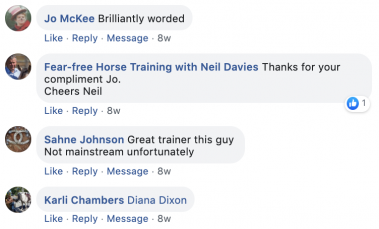 Hi I'm Neil Davies and I've Dedicated My Life to Understanding What Makes Horses Tick...
By the time Neil was a teenager, he'd ridden more horses and more miles, than most people ride in their lifetime.
By the mid-1980s, he'd started well over 1,000 horses under saddle and was travelling around the USA, Australia and New Zealand giving clinics and exhibitions — wowing crowds with his horse training ability.
Fast forward to 2011 and Neil was growing more and more disgusted with the ever-increasing trend of chasing and terrifying horses in the name of training. So he sat down and started writing down everything that horses had taught him over the past 50 years.
Neil as featured at the California State Fair in 1989!
Neil has sold more than 14,000 copies of his book, Fear-free Horse Training, to all corners of the globe. Today, Neil continues to share his knowledge with the world and has expanded his teachings to exciting new video based Online Clinics.